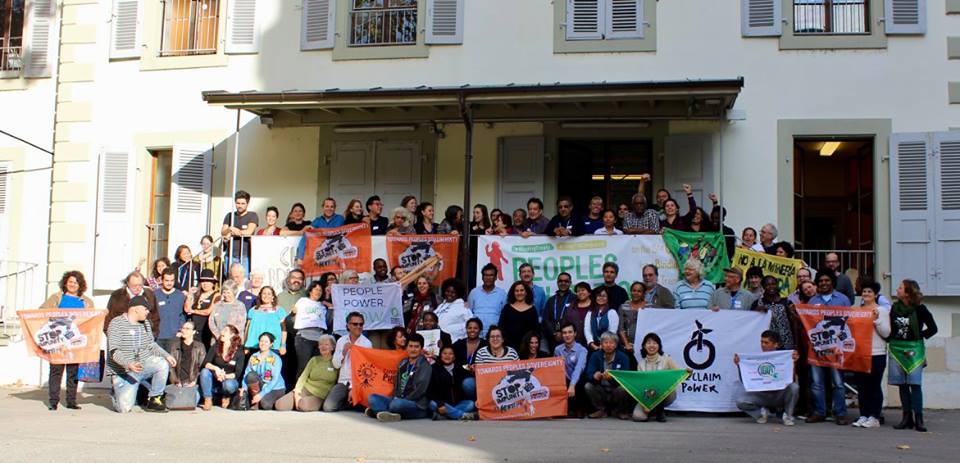 The Global Campaign to Reclaim Peoples Sovereignty, Dismantle Corporate Power and Stop Impunity (Global Campaign) is a network of over 250 social movements, civil society organisations (CSOs), trade unions and communities affected by the activities of Transnational Corporations (TNCs). These groups resist land grabs, extractive mining, exploitative wages and environmental destruction caused by TNCs globally but particularly in Africa, Asia, Europe and Latin America.
The Global Campaign is a peoples global structural response to unaccountable corporate power which provides facilitation for dialogue, strategizing, exchanging information and experiences, acting as a space for visibility of resistance and deepening of solidarity and support for struggles against TNCs.
At the same time the Campaign:
• Proposes an International Peoples Treaty which provides a political framework to support the local, national and international movements and communities in their resistances and practices of alternatives to corporate power and the Transnational Corporations (TNC) model of the economy.
• Participates in the campaign for the UN Binding Treaty to regulate Transnational Corporations (TNC), stop human rights violations, and end impunity and ensure access to justice for affected communities.
Contact:
facilitation@stopcorporateimpunity.org
Contact for the press: soltrumbovila@tni.org